You are here
Home » Initiatives
Initiatives
DCJS Rural Initiative Grant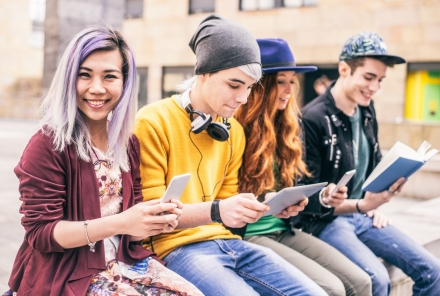 In summer 2018, Cayuga County was awarded a Rural Initiative Juvenile Justice Grant through New York State Division of Criminal Justice Services. With the grant money, Cayuga County was able to intensively train a team of social workers from Cayuga County Community Mental Health Center (CCCMHC) and the BOCES Compass Program in Dialectical Behavior Therapy (DBT), as well as train the Restorative Youth Supervision & Collaboration Team (RYSC) from Cayuga Counseling Services in Restorative Practices.
Dialectal Behavior Treatment (DBT) is an evidence based treatment designed to work with individuals who have a difficult time controlling their emotions by replacing problem behaviors with skillful behaviors. DBT skills groups consists of five skills unit; Mindfulness, Emotional Regulation, Distress Tolerance, Interpersonal Effectives and Walking the Middle Path. CCCMHC has been offering Adolescent DBT Skills Training since spring 2016 and Compass has been offering skills training since fall 2016. A team of six social workers participated in the DBT Intensive Level Three Training through Behavioral Tech. During Part I of the training, the team learned DBT including the theory behind the model, DBT skills and how to implement a Comprehensive DBT program. Part II of the training included case and program consultation.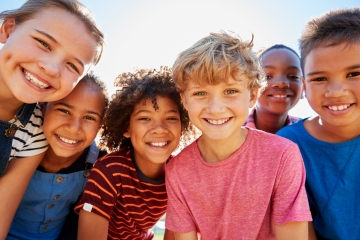 Currently, CCCMHC offers two adolescent skills group and one transitional age skills group at the clinic and Compass offers two skills group twice a year for Compass students. The groups at CCCMHC, are open to both youth admitted to the outpatient clinic as well as youth referred through FAST. In spring 2019, CCCMHC started a monthly parents group that meets the last Thursday of every month to teach parents skills learned by their child in the group. At this time, the team is in the process of implementing a Comprehensive DBT program for youth at CCCMHC which includes meeting with high risk cases weekly for individual therapy as well as a weekly skills group.
Cayuga Counseling services staff participated in a four day training provided by The International Institute for Restorative Practices (IIRP). The goals for the training included:
Improving the outcomes of programs that work with youth at risk for juvenile justice involvement
Enhancing the skill set of case managers
Improving systems of care by implementing this model in schools and providing to other county partners
Days 1 & 2 of the training focused on Introduction to Restorative Practices and Using Circles Effectively. Restorative Practices are responses to incidents of conflict, wrongdoing and harm which are restorative as opposed to punitive in nature. Training was focused on setting expectations while being supportive; providing feedback that fosters accountability; learning effective methods to resolve common conflicts; facilitating restorative circles; and reintegrating people who have caused harm.
Days 3 & 4 centered on facilitating Restorative Conferences. Restorative Conferences provide the opportunity to those who have been harmed to tell those who harmed them how they have been affected. Those who caused the harm gain empathy and understanding — not only for those directly affected, but for others who were impacted by their actions such as family, friends and coworkers. Those who have harmed have a chance to make amends and shed the "offender" label, ultimately breaking the cycles of misbehavior and disruption
Trauma Informed Learning Community
In 2018, a team was created that included staff members from administration, support, clinical, medical and nursing.  Together this team participated and completed the Resilience Informed Service Environments Learning Community (RISE-LC) through CTAC.  Through this learning community, we evaluated our current practices using the Trauma-Informed Care: Organizational Self-Assessment Tool and assessed areas including governance and leadership, policy, physical environment, engagement and involvement, screening, assessment and treatment, cross sector collaboration, training and development, quality assurance, financing and evaluation to determine our current use of trauma informed practices. Two of the areas we identified were assessment and treatment and cross sector collaboration.  As a result of the development of this learning community we began to offer Trauma Informed Yoga groups and Trauma Informed trainings for staff, schools and community partners in an effort to improve our cross sector collaboration as it specifically relates to trauma.  Because trauma is first experienced as a disruption to the nervous system, yoga can help reduce the body's response to trauma, connect the mind and body, and improve therapeutic outcomes.  Trauma Informed Yoga uses specific postures that can be adapted for all body types and abilities with an overall goal of reducing the over activation of the stress response.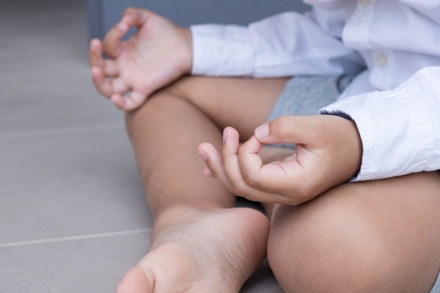 One staff member was trained in Trauma Informed Yoga Therapy (TIYT) and two staff were trained in Bringing Trauma Informed Yoga into Mental Health Treatment.  A Yoga for Anxiety group was created combining psychoeducation about anxiety with trauma informed yoga strategies that reduce anxiety.  The group is 90 minutes and runs for 6 weeks.  The majority of participants in the group experience a reduction in their anxiety symptoms based on pre and post-test evaluations.  Participants continue in their regular treatment throughout the course of the group.
Additionally, all staff and many of our community partners were trained in the impacts and prevalence of trauma, the importance of self-care and the use of trauma informed yoga and mindfulness strategies.  This has allowed an understanding of self-regulation strategies that can be taught in session, practiced regularly and used during dysregulation. Training about trauma, its prevalence, its effects on learning, and self-regulation strategies to reduce its impact have been offered to four local schools. 
In the 2019-2020 school year, Cayuga County Mental Health staff have partnered with the Gavras Center to create a Trauma Informed School setting for their preschool.  Staff will participate in ongoing staff development to learn about trauma, self-care and burnout reduction, and strategies to support children's social, emotional and mental health.  Coaching and consultation will be provided throughout in order to reduce barriers to implementation and improve outcomes.